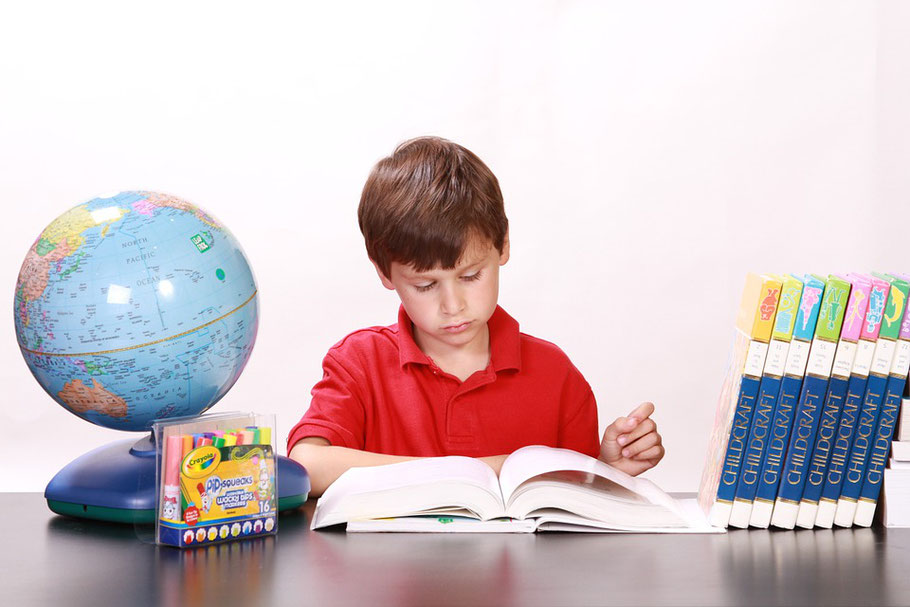 Whether it's massive black holes or bursting volcanoes, the best way to get children excited about reading is to read with them, and let them see you reading too! Counter to what some readers think, nonfiction is not dry facts and information.
In fact, librarian Neal Wyatt refers to the genre as the "extravagantly rich world of nonfiction." Connect with your students as they discover the countless treasures within the wonderful world of nonfiction.
Children are thrilled to learn that nonfiction includes sports, jokes, and pets. Inspire young readers by sharing a few of your favorite nonfiction titles and topics. Other children's

nonfiction

subjects that elementary students like include:
Ghosts

Holidays

Fairy tales

Dinosaurs

Animals

Drawing

Space

Poetry

Biographies
Incorporate

"draw-to-learn."

 Prior to reading nonfiction, have students use graphic organizers or mind maps. It helps learners develop ideas or "aha" moments. For example, prior to reading about an animal, students map ideas or topics they want to investigate, such as food, habitat, behavior, predators, etc. They also write questions they wanted answered about each idea or topic.
Students start with the animal name in the center of the map, then they draw or write ideas that come to them. Once they have many ideas, they can be grouped. Mind maps can also be done collaboratively as a class too. Students brainstorm ideas as a group, then write individual questions they want answered based on the collaborative ideas.
Nonfiction includes spectacular illustrations and photographs. Titles, headings, captions, and bold print highlight the photos and guide young readers as they learn more about their favorite animals or athletes. Ask students to write new captions for their favorite photos within the books. Extend the learning by having them write catchy captions and titles for their own illustrations or photographs.  
After reading a biography, children love to share their knowledge about the person with others. These

"top five"

prompts can be used as a choice menu for children. Have them select their favorite prompt to identify, summarize, and highlight the person's significance and life experiences.  
Nonfiction is an essential and motivational component of reading instruction. It is invaluable in teaching the following reading strategies and helps students demonstrate meaning from text.
Background Knowledge

Visualizing

Questioning

Inferring

Determining Importance
If you're looking for recommended children's nonfiction authors, a few of my favorites are Sandra Markle, Kathleen Krull, and any children's book illustrated by Kadir Nelson.  Another excellent source is the ALSC Notable Children's Book List (nonfiction titles).  
Do you have a favorite children's nonfiction author or book? There are so many, it's hard to choose a favorite!