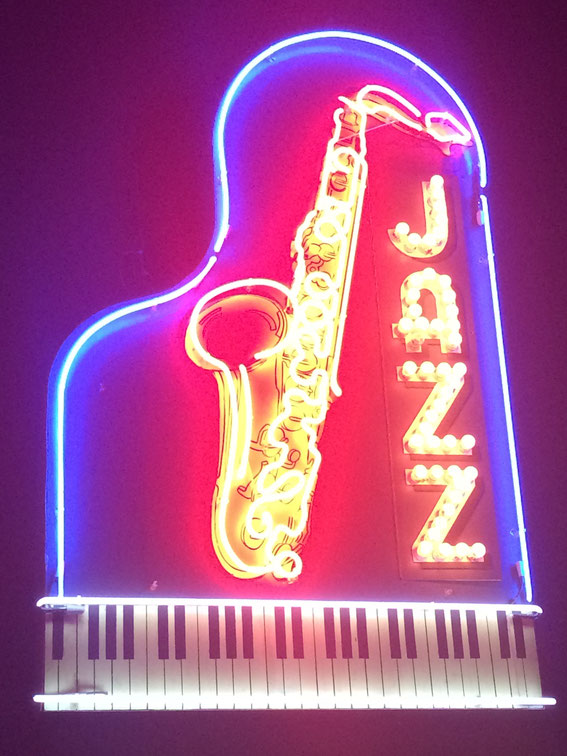 April is a wonderful month – spring is in the air, trees are showing their leaves, birds are chirping, and everyone feels more energized.  It's the perfect time of year for Jazz Appreciation Month (JAM).  Created at the National Museum of American History, JAM encourages everyone to participate in jazz.  You can celebrate by learning more about one of the jazz legends whose birthday falls in April:  Duke Ellington, Bessie Smith, Billie Holiday, Ella Fitzgerald, Johnny Dodds, Lionel Hampton, Charles Mingus, Gerry Mulligan, Shorty Rogers, Mongo Santamaria, Tito Puente, Freddie Hubbard, Randy Weston, or Herbie Hancock.  How's that for an all-star lineup?!!
While it's difficult to highlight jazz in just a few tracks, students can begin to explore jazz with the following selections, chosen by Bill McKemy, Director of Education and Public Programs at the American Jazz Museum.  Located in the historic 18th & Vine Jazz District in Kansas City, Missouri, the American Jazz Museum brings to life "the great American art form of jazz." 

Louis Armstrong (with his wife Lil Hardin Armstrong on piano)
"Heebie Jeebies":  This recording is known as the first recorded example of "scat singing" a style of vocal improvisation with nonsense lyrics.

Mary Lou Williams
"Walkin' and Swingin'":  Mary Lou Williams was known as the first great female instrumentalist in jazz. She was also a very influential composer, arranger and mentor.

Coleman Hawkins
"Body & Soul":  A classic recording by the first great tenor saxophonist in jazz.

Miles Davis
"Move":  A great example of the post-bebop "cool jazz" style.

Esperanza Spaulding with Gretchen Parlato
"Inutil Paisagem"