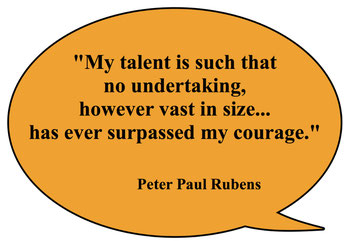 A few years ago, my fifth grade gifted and talented students completed a fun museum research project.  Specifically, we sent letters to museum directors asking for input about one object, artifact, work of art, or a creative selection from their museum's collections.  The selection could be a personal favorite, possess significant cultural relevance, be a "best" example of its kind, tell a story, promote a new idea, or expose students to a new experience. 

The purpose of the project was to provide resources for interdisciplinary learning, to present opportunities to think in new ways, and to enhance subject matter with activities that promote creativity and provide cultural relevance.  Most directors were eager to participate, and many provided supplemental information and resources.  Their thorough responses are best characterized by the words of one director, "Thank you for reaching out."

Below are the four questions we asked.  (Since some respondents have moved on to different institutions, I share only the museum position, instead of the person's name.)

The August object of the month is from The J. Paul Getty Museum.  The director of the museum answered our questions as follows: 

Selected object:  The Calydonian Boar Hunt, by Peter Paul Rubens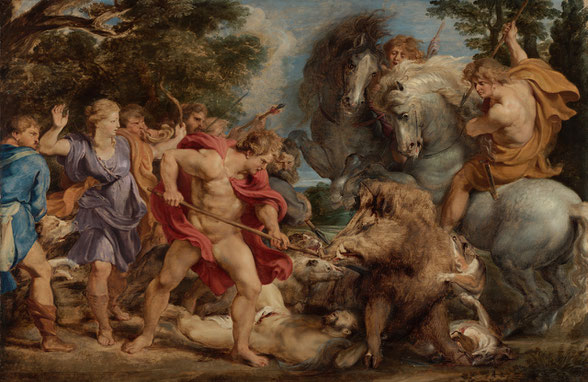 Peter Paul Rubens (Flemish, 1577 - 1640)
The Calydonian Boar Hunt, about 1611 - 1612, Oil on panel
Unframed: 59.2 x 89.7 cm (23 5/16 x 35 5/16 in.)
Framed [outer dim]: 76.5 x 108.3 x 5.7 x 9.5 cm (30 1/8 x 42 5/8 x 2 1/4 x 3 3/4 in.)
The J. Paul Getty Museum, Los Angeles
1.  What information and essential understandings should students know about your selection?
This was painted by Peter Paul Rubens in 1611.  The subject is based on Ovid's Metamorphoses.  Rubens was influenced by his stay in Italy where he saw and studied ancient statues.  He was also inspired by Leonardo da Vinci and Raphael, artists whose works he encountered while in Italy.

2.  What questions would you ask students to stimulate curiosity and/or creative thinking about the selection?
Who are the main characters in the story?  How can you tell?
How would you describe the animals in the painting?
What do you think came before the moment depicted in this painting?  What about after? 
3.  Do you have any suggestions for incorporating the selection into a specific subject?
Have students pick a character in the painting and write a description from that character's point of view (language arts).
Ask students to look at images from Ruben's inspirations (as noted in question #1) and compare them (visual arts).
Ask students to research the literary source for the painting based on visual evidence.  Or read excerpts from the source to students and have them sketch their ideas as they listen, and explain why they chose certain details. 
4.  Are there other resources to help us learn more about your selection?
If you enjoyed this resource, let me know, and I will include a selection from the project each month.