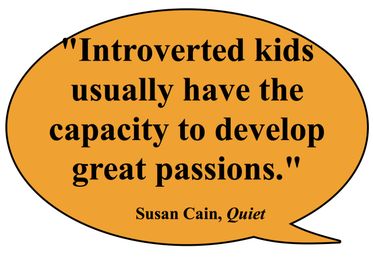 In her thoughtful book, Quiet:  The Power of Introverts in a World That Can't Stop Talking,  Susan Cain devotes a chapter to "How to Cultivate Quiet Kids in a World That Can't Hear Them." Using both research and personal examples, she explains how parents and teachers can nurture a quiet child (whose talents are often overlooked). 
For parents, she offers guidance about what to look for in a school, the development of self-coaxing skills, ways to expose children to various social situations, and much more, including the following paraphrased recommendations:
Don't misinterpret your child's caution in new situations for an inability to relate to others.
Do not shame a child for shyness.
Respect a child's limits, even when they seem extreme.

 

This produces more confidence than either overprotection or pushing too hard.

 
For teachers, she gives suggestions about the school environment such as, "Don't think of introversion as something that needs to be cured."  She refers to the comment that appears on many children's report cards, "I wish ______ would talk more in class."