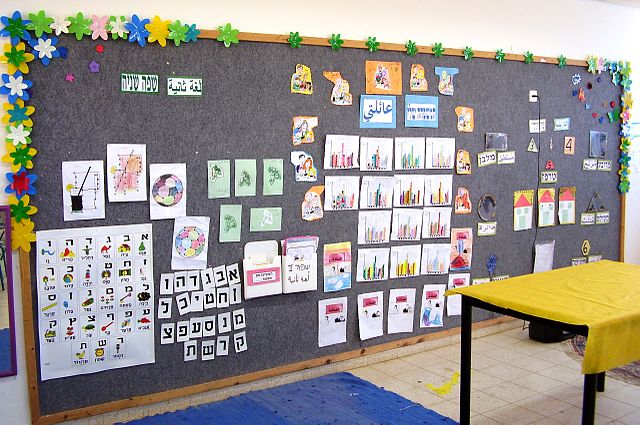 Arranging classrooms for optimum student engagement is like preparing successful meals. It involves having a plan (yes, I have a weekly meal plan – I can't wing anything), choosing meals that work well for you and your family, and trying new recipes to expand your repertoire.  
Here are 6 classroom design ideas for teachers to plan and build a classroom environment that enhances student learning.  
What features of the classroom do you use most? Technology? An interactive whiteboard? A chalkboard, etc. Set up the classroom to support your instructional practices. Small group discussion lends itself to a u-shaped seating formation where everyone can see each other. Groups of desks or large tables work well for projects and collaboration. A combination of the two formations is ideal with opportunities for students to visit other

spaces

such as the class library, reading nook, computer stations, creativity center, etc.  
Standing desks are helpful options for both teachers and students, but simply letting students

move around

within workstations improves engagement.  
Natural lighting is important. I've taught in many less than ideal settings (closets, hallways, stairwell nooks, mobile "classrooms" on a cart). One thing I valued most was the presence of

natural light

. Harsh fluorescent lighting is difficult for many students – and teachers.

Green landscape views

through a classroom window are a breath of fresh air and restore both teachers' and students' mental energy.  
The best

bulletin boards

display student work or assist students with what they're learning. In fact,

heavily decorated classrooms

may affect children's ability to focus and learn. Researchers Anna V. Fisher, Karrie E. Godwin and Howard Seltman of Carnegie Mellon University

found

that "children were more distracted by the visual environment, spent more time off task, and demonstrated smaller learning gains when the walls were highly decorated than when the decorations were removed."
Add a few therapy or yoga balls. This simple strategy can have a large impact in improving focus. Let students try different types of seating options to see what works best for them.  
In their book, 

The Growth Mindset,

authors Annie Brock and Heather Hundley share many ideas for how to convey a growth-mindset through classroom arrangement. Three of their suggestions follow:  
"Students are situated collaboratively in groups or in an arrangement from which groups can easily be assembled. Wheeled furniture can be a great classroom addition."
"Teacher's desk is up front and easily accessible; better yet, there's no desk and the teacher moves throughout the classroom during the lesson to physically invite questions and demonstrate availability; teacher work is done in designated landing spaces."
There are "extra whiteboard space or lapboards so students can collaborate and work out ideas, or a 'quiet area' where students can use noise-canceling headphones to focus on individual task."
Classroom design affects students in countless ways. How do you make the most of your classroom space?