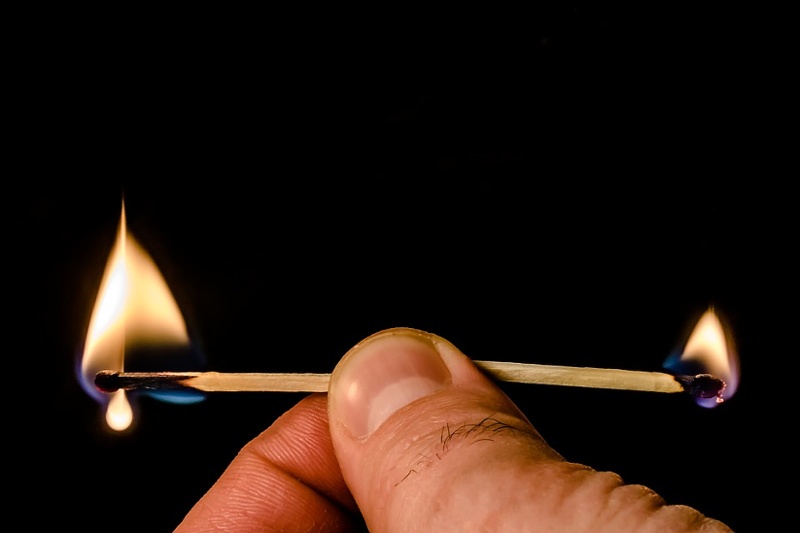 Teaching is a worthwhile profession. Guiding students, learning new subjects, and collaborating with other teachers are just a few of the many positives.  It is also a demanding profession filled with endless tasks, new initiatives, and emotional exhaustion.
A high work commitment, combined with a high workload, make teachers especially vulnerable to burnout.  
According to the National Center for Education Statistics, about 51 percent of public school teachers who left teaching in 2012–13 reported that the manageability of their work load was better in their current position than in teaching. Additionally, 53 percent of public school "leavers" reported that their general work conditions were better in their current position than in teaching.   
Teachers describe the symptoms of burnout differently. One definition describes burnout as "a syndrome of emotional exhaustion, depersonalization, and reduced personal accomplishment that can occur among individuals who work with people in some capacity." (Maslach, C. Jackson, S. E. & Leiter M.P. 1996, The Maslach Burnout Inventory Manual).  
For teachers, there are school specific factors that may contribute to burnout such as a negative school climate, too much time at school (and too little time for oneself), a lack of available teaching resources, and negative interactions with students and parents.  
Knowing the risk factors that cause burnout in teachers can help prevent it.  Check yourself for signs of teacher burnout.
Quick Teacher Burnout Test (adapted from MBI-GS; Maslach et al., 1996)
Source:  The Burnout Intervention Training for Managers and Team Leaders
How often do you have the following experiences? Please rate the statements on a 6-point scale ranging from 0=never to 6=every day
I feel emotionally drained from my work.
I feel tired when I get up in the morning and have to face another day on the job.
I have become less interested in my work since I started this job.
I have become less enthusiastic about my job.
I have become more cynical about whether my work contributes anything.  
I doubt the significance of my work.
The higher the sum of the ratings, the more prone you are for experiencing teaching burnout.  
Teacher burnout can happen at any time in a teacher's career, but it doesn't have to take over your life. There are strategies to reduce and/or prevent the development of burnout such as relaxation techniques and exercise.  
Take time to care for yourself.
Relaxation techniques
Forms of relaxation include deep breathing, yoga, listening to music, and meditation.  Explore and use the techniques that work for you.
Social support   
Limit your exposure to the negative Nellies – those who complain about the schedule, the students, the administrators, etc.  Collaborate with other teachers who share resources, ideas, and who revitalize your teaching.  
Exercise
Pick a few exercises you like to do, and establish a daily habit to reap the benefits. No time? Hate exercising? Start with 5 or 10 minutes and build from there. Try a brisk walk around the school during lunchtime.  
Leave school at school  
Do other things you are good at and enjoy. Laugh. Get outside. Get a good night's sleep, and let it go.  
By being aware of teacher burnout risk factors, you can take action to prevent the damage unchecked stress and fatigue can render.