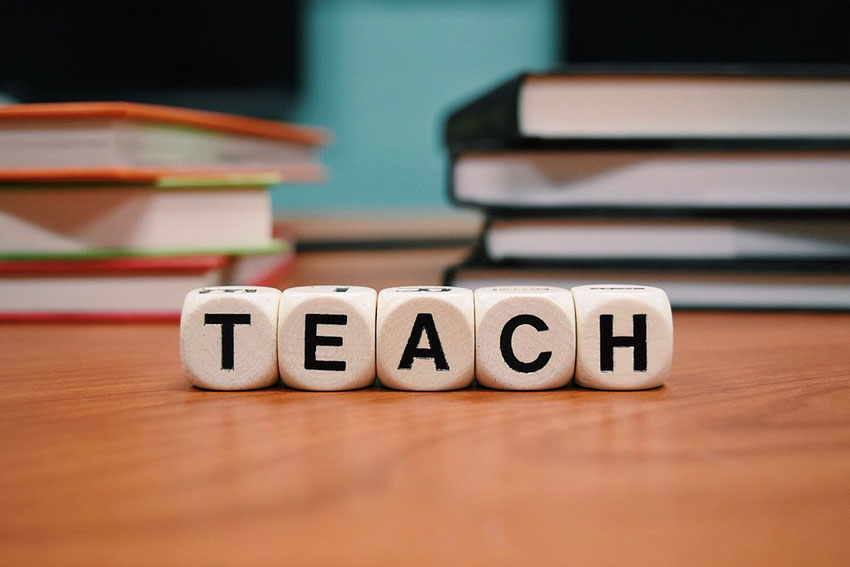 The end of the school year can present many teacher challenges. To counteract the stress and potential chaos of the last few weeks of school, we present 5 tips for surviving the end of the school year:

Maintain the classroom routine 
By spring, the classroom routine is second nature.  Students thrive because of these procedures – the morning warm-ups, paper distribution, lunch lineup, etc.  Strive to maintain these well-established routines. Yes, everyone is restless, excited, and tired – and the school schedule keeps changing – but these procedures (along with your management plan) keep the peace in your classroom.  
 Maintain high expectations
It's so easy to let things go this time of year. There is too much to do in too little time. Unfortunately, students instantly recognize when you have checked out, and they do the same. Don't give up! It's a challenge to maintain high expectations in June.  Emphasize collaborative group work/interest projects, and discussions.  Facilitate the groups and encourage students to support each other.  
 Reframe Stress
According to social scientist Kelly McGonigal how you think about stress and how you respond to it both determine how it affects you. Embracing stress and focusing on the upside of stress changes how you cope with challenges. In her book, The Upside of Stress, McGonigal discusses how a meaningful life is a stressful life.
"Although most people predict they would be happier if they were less busy, the opposite turns out to be true.  People are happier when they are busier, even when forced to take on more than they would choose."  
Most teachers place high values on helping others, learning, and being a positive influence. Reflecting on these values in times of stress can transform the stress from something outside your control to something that honors your values. One helpful strategy McGonigal shares is to create a physical reminder of your most important value.
"Maybe it's not a bracelet or keychain, but a Post-it attached to your computer monitor or a sticker you put on your phone. Then, when stress hits, remember your value and ask yourself how it can guide you in this moment."
 Don't React
As I mentioned previously, it seems everyone is restless, excited, and tired. Impatience looms. Nerves are rattled. Tiny issues can spiral out of control. It's easy to take things too personally. Don't get caught up in petty issues that create more brain drain. Hold back that sarcastic comment. I often ate lunch alone during the last weeks of school. It was an opportunity to clear my brain, refocus, and prepare for the second half of the day.
 Take time for yourself
I'm not the best morning person. I remember students gathering around my desk at 7:30am with amazing amounts of energy, and I was the outlet. One school, a late starting school, started at 9:00, but it still took willpower to be in the moment. When the night owl dislikes the early bird, a good pillow and an earlier bedtime may not fix the problem. Health matters. Take time for yourself.  
Go for a walk. Get more rest. Forgive yourself for mistakes. With the pressure of everything that must get done in the last days of school, the winningest tip is to take good care of yourself.