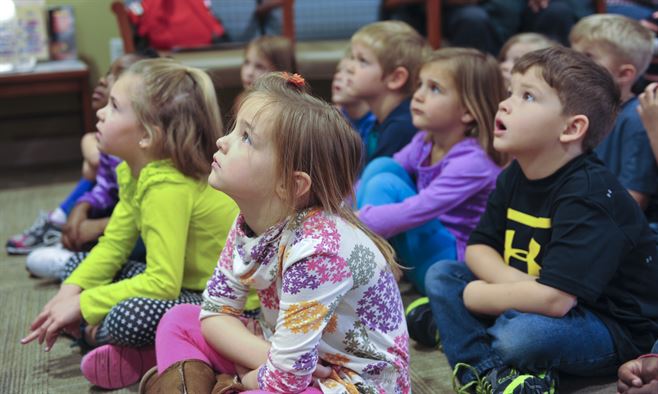 The end of the school year rush isn't for the faint-hearted.
There are year-end events and activities to coordinate, supplies to order for next year, grades to finalize, cumulative record forms to complete, media materials to return, student portfolios to discuss with next year's teachers, displays to remove from classroom walls and bulletin boards, boxes to pack, reviews of test data...the list seems never-ending.  
It takes endurance and patience to survive the last few weeks of school.  It also takes a toolbox of activities for keeping students engaged.
At the same time that the teacher end-of-year-rush is on, students start losing their focus, dreaming of summer days free of classes and homework.  
They have worked hard all year, and many are ready for some well-deserved time off.  Everyone is tired.  
To keep everyone engaged down the home stretch of a long school year, use the following activities to motivate your students and to help you survive the last few weeks of school.  
End-of-Year Top Ten Lists
Kids love making top ten lists because they are fun. Teachers like them because students have to think critically about the order and reasoning of their responses. Add a written component in which students justify their top three choices.  Students can choose from the following ideas or generate their own.  
Top Ten Things I Learned This Year
Top Ten Books for (Insert Grade) Graders
Top Ten Ways to Succeed in (Insert Grade)
Top Ten Adjectives That Describe This Year
Top Ten Things That Make (Add Teacher Name) Happy
Top Ten Things I Will Remember About (Insert Grade)
Top Ten Things We Accomplished This Year
Final Feedback Report Card
Teachers spend so much time giving constructive feedback to students, but students like to provide feedback about your teaching, too.  
Have them create a final feedback report card for you with sections detailing teaching techniques, lesson delivery, classroom environment, what they liked most/least about the year, commendable comments, and suggestions for how to be a better teacher.  
Their expert educational advice will offer you new perspectives and ways to improve.  
Embellished Nursery Rhymes
Expand your students' vocabulary skills by having them write a sophisticated book of nursery rhymes. They will enjoy embellishing and revising traditional nursery rhymes by replacing words in the original rhymes with synonyms chosen to entertain, amuse, and educate readers.
"Take Ten" Dance Countdown
Brain breaks are especially important this time of year. 
Why not create an end of the year dance countdown? "Take Ten" would incorporate a new dance movement for each of the final ten days.  Start with a conga line and build from there.  Did students learn about plants and seeds?  Add a "sprout and grow" sequence.  Students crouch low to the ground as small seeds and slowly stretch upward to sprout and grow.   Let students continue the countdown by suggesting other movements that integrate curriculum topics.  
Flag Etiquette
Prepare students for summertime's patriotic holidays (Memorial Day, Flag Day, Fourth of July) by having them learn more about our flag's history, symbolism, and etiquette.  The National Flag Foundation lists rules for honoring our flag.  Students can write a poem, speech, song, or create a poster that highlights how our flag should be respected, used, and cared for.
If you'd like to receive more helpful teaching tips and student activity ideas like these from experienced teachers, join the conversation by subscribing to our blog or by contacting us below.