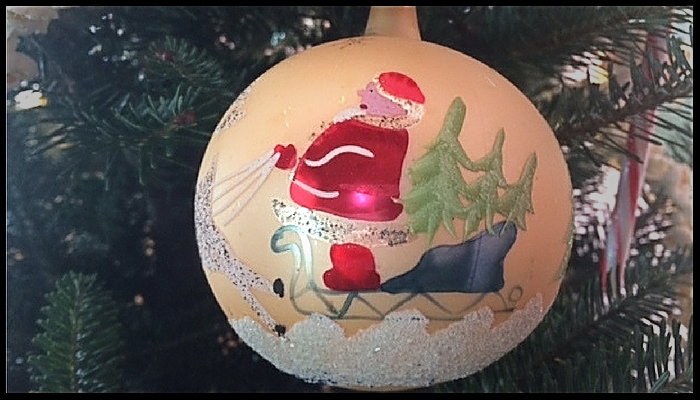 Whether you like white or multicolored Christmas lights, both look magical when viewed with Holiday Specs.  These holographic lenses are a "surprise for your eyes" because they transform Christmas lights into holiday images such as stars, candy canes, angels, and snowmen. 

Our pair of Holiday Specs enables us to see snowflakes on every bulb of our Christmas tree turning it into a snowy kaleidoscope of Christmas.  The beauty of these twinkling snowflake lights inspired me to create the following eight activities to use with the decorations on a Christmas tree (the ornaments).  Most of the activities build perceptual skills.  Visual perception helps a child make sense of what he/she sees and is useful both within the classroom and in everyday tasks.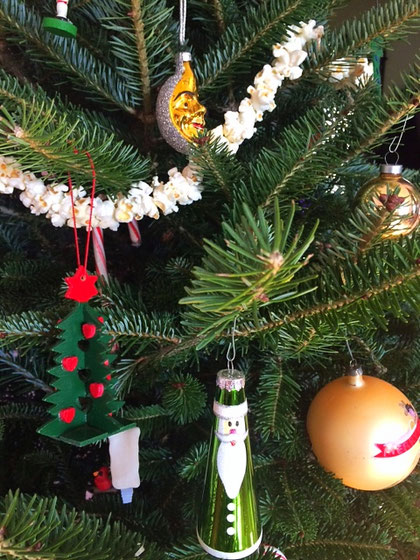 Gather ornaments from the tree that look similar in style.  Give each person an ornament, and have him or her write a description that distinguishes the ornament from the others.
Display an assortment of ornaments.  Ask each person to select one.  Group children into pairs and ask each pair to find three ways in which their ornaments are the same and three ways in which they are different.  Switch partners and continue.
Gather ten or more ornaments and ask the children to sort the ornaments into two or more categories.  Have them describe how they defined the categories.  Compare and discuss the different classification systems. 
Select an ornament.  Ask each person to write a simile for the ornament.  A simile is a figure of speech in which two unlike things are compared using the words "like" or "as."  For example, a shiny ornament might be described as "shiny as sparkling sapphires."  Share the similes, and have each child illustrate his/her simile for an ornament themed display. 
Play "I Spy" ornament.  Each person selects an ornament and describes it to the others in "I Spy" terms. "I spy something blue, I spy something with 5 points," etc.,  until the others can guess the "spied" ornament.  
Discuss what makes an ornament valuable.  What determines its value?  Are some ornaments more popular than others?  Why?

Make a list of clues about ornaments, and ask the children to find each ornament that fits each clue.  Create some clues that can be answered by different responses and others that are specific.  For example, you might have them find an ornament that is green and man-made (or natural) or find an ornament that has a shiny red nose that glows. 
Place children into groups and have them create funny captions, names, or short stories for selected ornaments.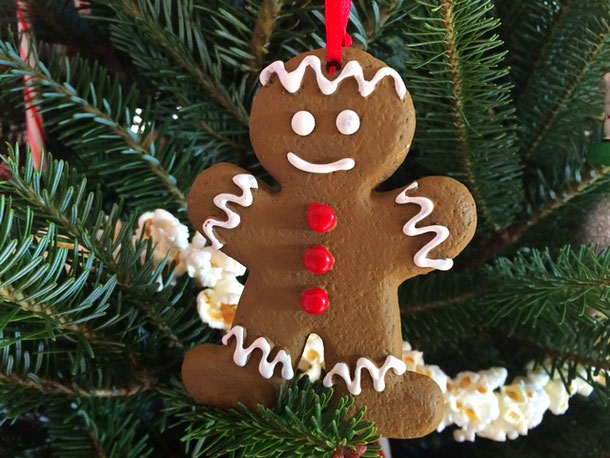 Did you like this article?  Share it.