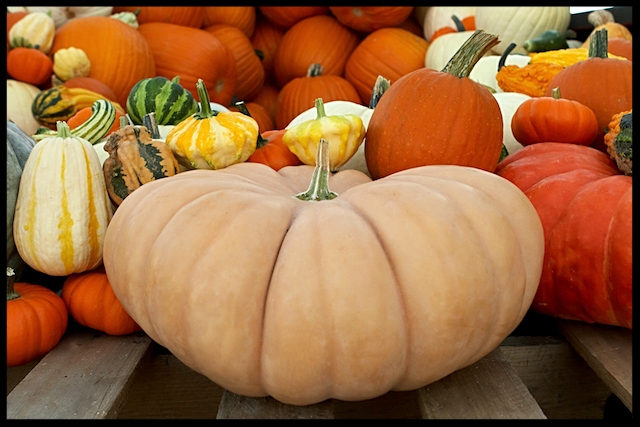 Photo courtesy of Frey Farms
Cinderella, Fairytale, Lumina, Aladdin, Baby Bear, and Sugar Pie.  When you read these names, perhaps you think of Disney or fairy tale characters. However, you might be surprised to learn that they are characters in the Cucurbit family, which includes cucumbers, zucchini, melons, gourds, squash, and pumpkins. 

From the orange Jack-o'-Lantern to the ghostly white Lumina, pumpkins are autumn's icons. While we often use them for decorations, they are also delicious to eat and filled with the important antioxidant, beta-carotene. No one knows this better than "America's Pumpkin Queen" Sarah Frey.  She has developed a new line of tasty pumpkins called "Pumpkins of the World."  She also grows a range of unique varieties with interesting shapes, sizes, and colors.  (The beautiful pumpkin photos are courtesy of her business, Frey Farms).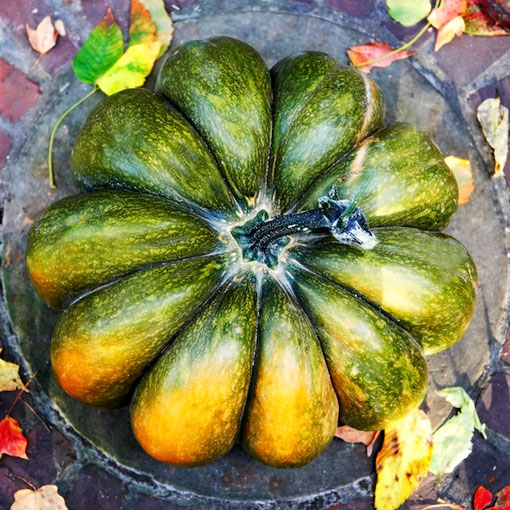 Fairytale pumpkin
Photo courtesy of Frey Farms
Pumpkins' unique attributes make them an excellent choice for educational exploration.  This time of year, I always had a pumpkin or two in our classroom.  Part of the fun was selecting  names for them. Students would make a list of each pumpkin's attributes and submit suggestions for a class vote.  Displaying different varieties yielded the most creative suggestions.

Pumpkins make perfect research projects too. Topic ideas include: growing techniques, nutrition, measurement/statistics, historical origins, recipes, and creative pumpkin uses.  For example, student groups can research pumpkin varieties, share the information, and devise/conduct a survey to determine the overall favorite pumpkin. They can also design a brochure or promotional campaign illustrating the many varieties/uses of pumpkins. For pumpkin-lovin' artists, Pinterest is filled with ideas.

So, what are you waiting for?  There are countless types, shapes, textures, sizes, and colors.  Go pick your pumpkin(s). 
Did you like this article?  Share it.