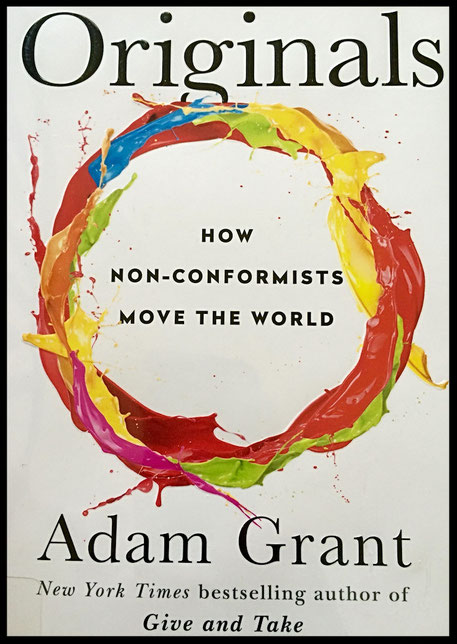 If you want to make our world a better place, read Originals:  How Non-Conformists Move the World by Adam Grant.  Through intriguing studies and personal stories, Grant shares practical actions to generate ideas for change.  Individuals, leaders, parents, and teachers will also learn techniques to encourage and implement change. 

The book is beneficial to anyone who wants to learn:
How procrastination keeps us open to improvisation.
How introducing children to different kinds of role models encourages originality. 
Why "calming down" does not suppress fear.
Specific recommendations for teachers and parents to help children learn about making a creative and/or moral stand include:

"Ask children what their role models would do.  Children feel free to take initiative when they look at problems through the eyes of originals.  Ask children what they would like to improve in their family or school.  Then have them identify a real person or fictional character they admire for being unusually creative and inventive.  What would that person do in this situation?" 

"Link good behaviors to moral character.  Many parents and teachers praise helpful actions, but children are more generous when they're commended for being helpful people – it becomes part of their identity.  If you see a child do something good, try saying, 'You're a good person because you____.'  Children are also more ethical when they're asked to be moral people – they want to earn the identity.  If you want a child to share a toy, instead of asking, 'Will you share?' ask, 'Will you be a sharer?'