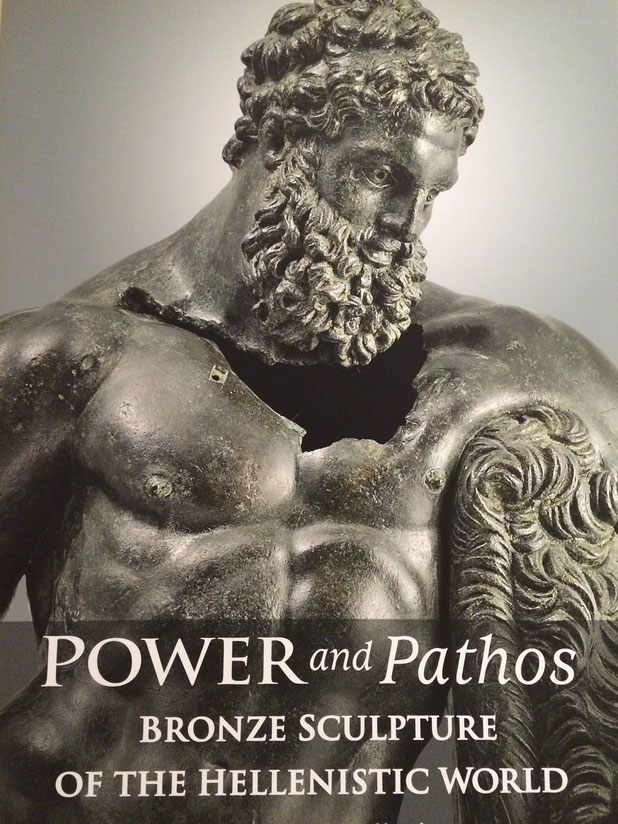 Power and Pathos, the exhibit of bronze sculptures at the National Gallery of Art in Washington D.C., is remarkable.  Fifty bronze sculptures, dating from the 4th century BC to the 1st century AD, capture the "dynamic realism, expression, and detail that characterize the new artistic goals of the era."  Innovations from a distant time still seem relevant today and offer inspiration for prolonged viewing and future exploration.  Only a small fraction of ancient bronzes survives because most were melted down over the centuries.  Many of the exhibit's lifelike masterpieces were discovered via the sea, having washed ashore or pulled up in fishing nets.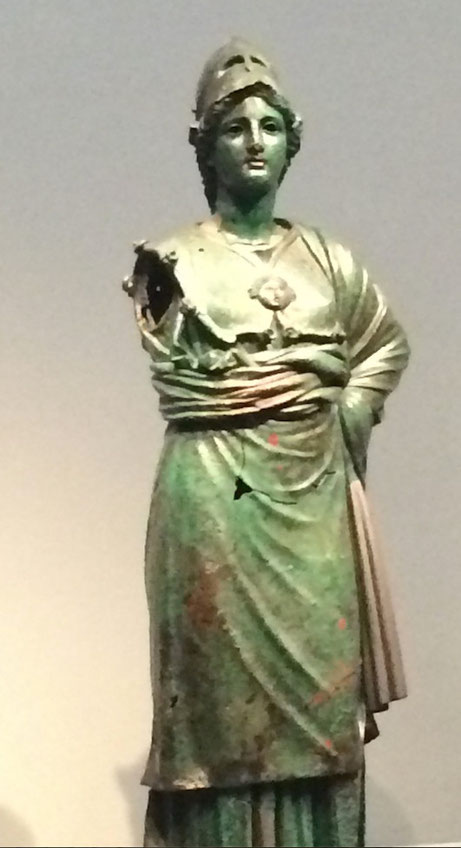 Athena ("Minerva of Arezzo"), 300 - 270 BC; bronze and copper.
Children eager to learn more about archaeology and ancient artwork can visit Historium:  Welcome to the Museum by Jo Nelson.  The book conveys how human beings are "astonishingly creative" by showcasing a diverse selection of civilizations and objects.  The detailed illustrations and descriptions of artifacts from six "galleries" (Africa, America, Asia, Europe, The Middle East, and Oceania) provide an excellent overview of ancient cultures.