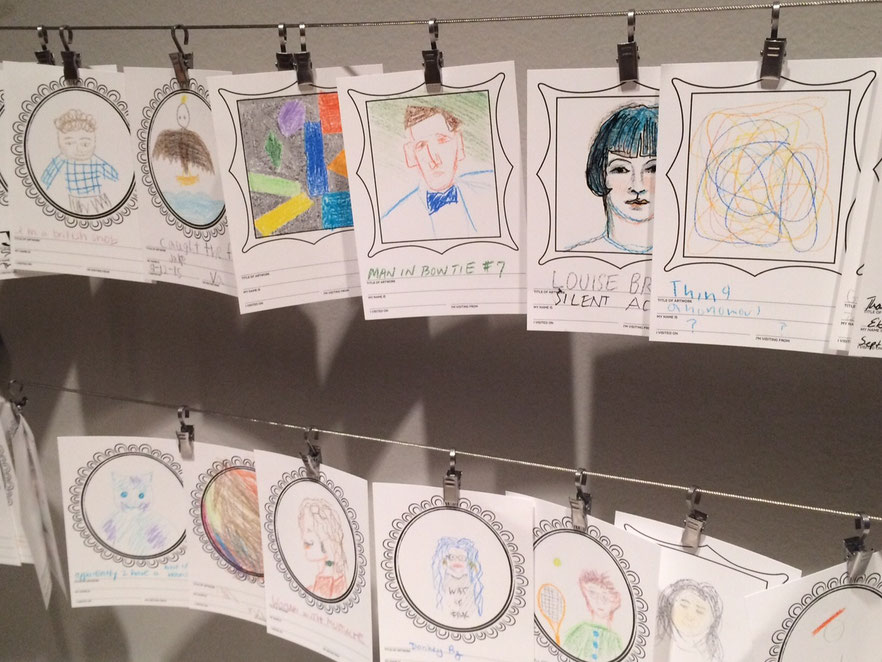 Museum visitors seeking to engage with exhibits appreciate the hands-on educational opportunities museums provide.  Many of these programs include both aesthetic and emotional experiences. One example of an effective aesthetic activity was recently offered at The Phillips Collection during their American Moments exhibition.  The exhibit highlighted examples of Modernism, documentary expression, photojournalism, and street photography. 

In a room featuring portraits of artists, a simple prompt encouraged visitors to notice how each photographer used pose, setting, lighting, and props to reflect each artist's character. After observing the photographs, visitors could make their own portraits with the following directions for guidance:

1.  Find someone in your own life you'd like to draw. It could be an artist, friend, family member, or even yourself.

2.  Select a frame.

3.  Draw a portrait.  The portrait could be realistic or abstract.  Think about the subject's personality and include details that help tell his/her story.


Visitors of all ages participated in this informal activity
that promoted active learning and engagement with the collection.