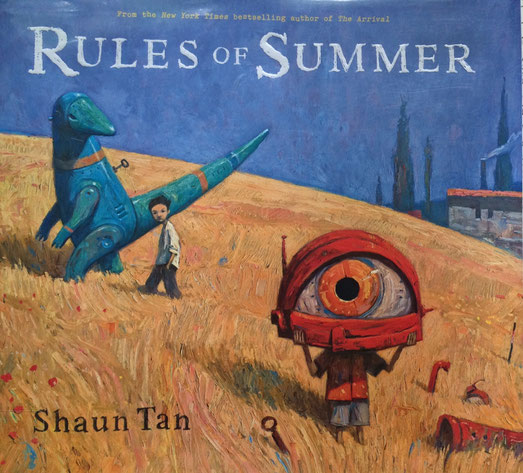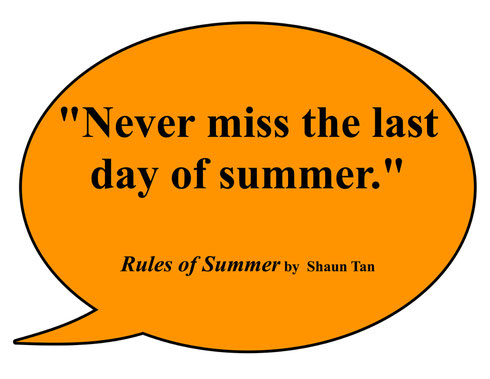 Fans of Shaun Tan books know how he challenges readers.  Rules of Summer is no exception. Tan's imagination, wit, and captivating illustrations make Rules of Summer a book to revisit again and again. 

"Rules of Summer is a deceptively simple story about two boys, one older and one younger, and the kind of 'rules' that might govern any relationship between close friends or siblings. Rules that are often so strange or arbitrary, they seem impossible to understand from the outside. Yet through each exquisite illustration of this nearly wordless narrative, we can enjoy wandering around an emotional landscape that is oddly familiar to us all."                         rulesofsummer.com
For more information on Shaun Tan's recent projects, please visit The Bird King. 
Subscribe in a reader