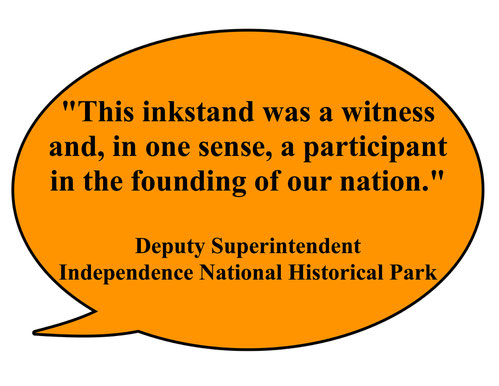 A few years ago, my fifth grade gifted and talented students completed a unique research project.  Specifically, we sent letters to museum directors asking for input about one object, artifact, work of art, or a creative selection from their museum's collections.  The selection could be a personal favorite, possess significant cultural relevance, be a "best" example of its kind, tell a story, promote a new idea, or expose students to a new experience.

The purpose of the project was to provide resources for interdisciplinary learning, to present opportunities to think in new ways, and to enhance subject matter with activities that promote creativity and provide cultural relevance.  Most directors were eager to participate, and many provided supplemental information and resources.  Their thorough responses are best characterized by the words of one director, "Thank you for reaching out."

Below are the four questions we asked.  (Since some respondents have moved on to different institutions, I share only the museum position, instead of the person's name.)

In celebration of Independence Day, July's object of the month is from Independence National Historical Park.  The Deputy Superintendent answered our questions as follows:  (Excerpt)
Selected Object:  The Syng Inkstand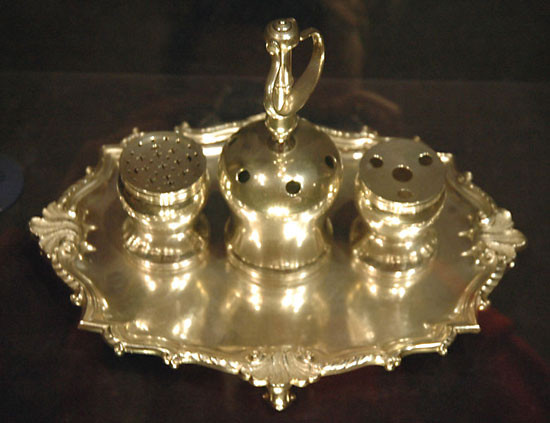 1.  What information and essential understanding should students know about your selection?

On August 2, the Syng Inkstand took part in the birth of our nation.  On that date, the delegates to the Second Continental Congress, men we now call our Founding Fathers, dipped quills into this inkstand and signed their names to the Declaration of Independence.  These signatures produced from the inkstand were proof that they were traitors in the eyes of some men, and patriots in the eyes of others.  Eleven years later this same inkstand was used on September 17, 1787 to sign the newly written Constitution of the United States.  This inkstand was a witness and, in one sense, a participant in the founding of our nation.

2.  What questions would you ask to stimulate curiosity and/or creative thinking about your selection?


Many of the men who signed the Declaration of Independence lost their fortunes, their homes, and their lives because they signed the document.  Would you sign it? 
Why did these men use an inkstand and write with feathers?
What documents in your life need signatures to make them official?
Why is it called the Syng Inkstand?

3.  Do you have any suggestions for incorporating your selection into a specific subject?


Science:  This silver inkstand is now stored in a case with the oxygen removed.  Why?
History:  George Washington did not sign the Declaration of Independence.  Why not?
Math:  This inkstand was made in 1752.  How old was it in 1776?  How old was it in 1876 when it was last used?

4.  Are there other resources to help us learn more about your selection?

Our website has a number of resources for students and teachers.  You can explore them at: 
http://www.nps.gov/inde


Other Objects of the Month:
Woolworth's Lunch Counter
A. C. Gilbert Erector Set, Ferris Wheel
Chabo-hiba #877-37
The Caldonian Boar Hunt
Subscribe in a reader