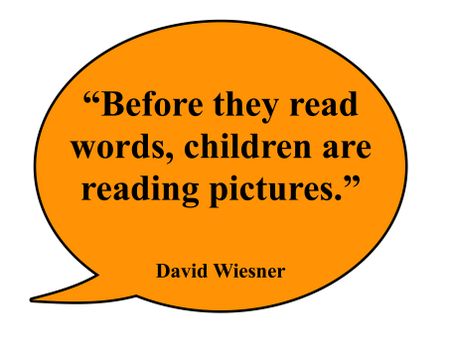 Fans of children's books will appreciate my recent good fortune in meeting two Caldecott Award-winning writer/illustrators:  David Wiesner and Paul O. Zelinsky.  I can't tell you how many times I have shared their books with children, but I can tell you that both men were funny, observant, and generous with their time.  I was able to meet them thanks to Mr. If Then Creativity.  He was returning their artwork, which was included in an exhibit he had recently curated, Beyond Words, The Artistry of Illustrated Children's Books. 

My conversations with David and Paul provided the following insight that is applicable to talented youth.

1.  The importance of productive solitude:  Both men do much of their work alone, at least for a portion of the day.  As I've mentioned in previous posts, we must provide opportunities for talented children to reflect and think, which enables them to synthesize and create. 

2.  The pattern of perseverance and dedication amid challenges:  Paul shared how the illustrations for Rumpelstilskin, which is painted in a Renaissance style using oil paints over watercolor underpinnings, took him a full year of seven-days-a week work and how creating the face of the miller's daughter was a challenge.  As we all know, persistence is an important component of fulfillment and success. 

3.  The value of reflection before starting a project:  In an interview about his book Mr. Wuffles!, David shares how he indulges his imagination and surreal tendencies.  He also explains how he can mentally stay in an experimental place if his story is well thought-through. 

 4.  And, finally, the importance of being an advocate for arts education, so today's talented youth can reach their full potential. 
Subscribe in a reader