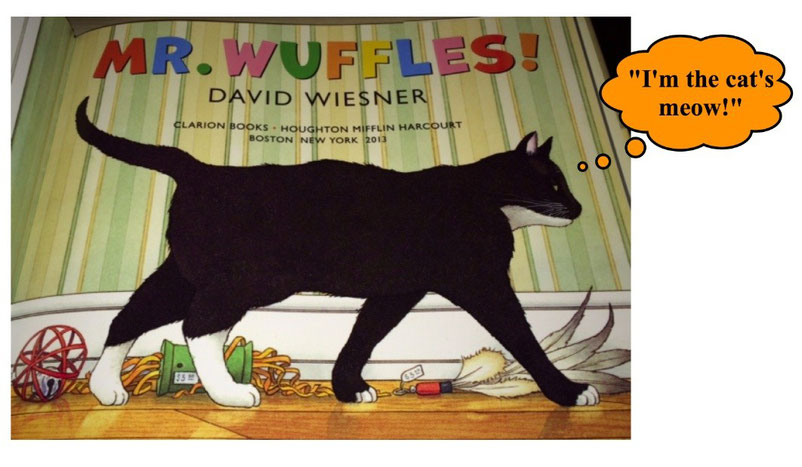 Who doesn't love Mr. Wuffles!, the creative story of a curious house cat's encounter with alien visitors?
Written and illustrated by David Wiesner (three time Caldecott Medal winner/two time Honor winner) this "almost" wordless book is clever and engaging.  I appreciate how Wiesner challenges readers to decode the aliens' language. Best of all, it is a story that "deepens with each rereading."   

There are quite a few "wordless" books contending for this year's Caldecott Medal.  Who do you think will win the 2014 Medal for "the most distinguished American picture book for children?" The winner will be announced Monday, January 27th.