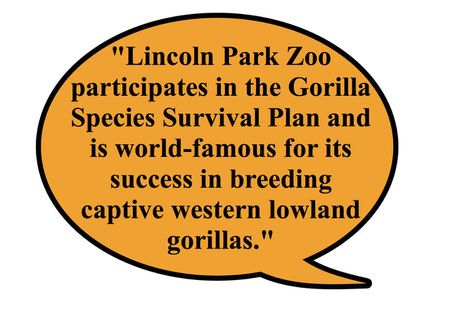 A few years ago, my fifth grade gifted and talented students completed a unique research project.  Specifically, we sent letters to museum directors asking for input about one object, artifact, work of art, or a creative selection from their museum's collections.  The selection could be a personal favorite, possess significant cultural relevance, be a "best" example of its kind, tell a story, promote a new idea, or expose students to a new experience.

The purpose of the project was to provide resources for interdisciplinary learning, to present opportunities to think in new ways, and to enhance subject matter with activities that promote creativity and provide cultural relevance.  Most directors were eager to participate, and many provided supplemental information and resources.  Their thorough responses are best characterized by the words of one director, "Thank you for reaching out."

Below are the four questions we asked.  (Since some respondents have moved on to different institutions, I share only the museum position, instead of the person's name.)
The "object" of the month is from the
Lincoln Park Zoo in Chicago.  The Vice President of  Collections answered our questions as follows:  (Excerpt)

Selected object:  Gorilla
1.  What information and essential understanding should students know about your selection?
(Information pertaining to question one is taken directly from the animal facts sheets on the Lincoln Park Zoo web site.  To read more, click here.)
Description:  Largest of the living primates; males up to 6 feet tall and 400 pounds, females up to 5 feet and 200 pounds.  Greater weights occur in captivity. 
Range:  Cameroon, Central African Republic, Gabon, Congo and Equatorial Guinea
Status:  The gorilla is listed as endangered, and commercial trade of this species is prohibited by international law.  Principal causes of population decline are habitat destruction and hunting.  Poachers prize adult males and disrupt troops by killing leaders. 
Habitat:  tropical secondary forest:  the herbs, shrubs and vines that make up its diet grow best where the open canopy allows plenty of light to reach the forest floor.
Niche:  Herbivorous:  feeds mainly on leaves and stems but never strips one site completely.  Zoo animals are also fed milk as a source of protein and B vitamins.  Western subspecies takes a higher proportion of fruit, a more limited resource, which appears to limit troop size to 5-10.  Primary predator in historical times is man.
2.  What questions would you ask to stimulate curiosity and/or creative thinking about your selection?
Depending on the age of the students, you could ask some of the following questions:
How are gorillas like people?  How are they different?
What might a gorilla eat that you could eat too?
Name some other primates.  How are they similar to or different from gorillas?
How could you help protect gorillas and their habitat?
What adaptations does a gorilla have that make it uniquely suited for its environment?
If you had to design a zoo exhibit for a gorilla troop, what would you include?  What would you leave out?
3.  Do you have any suggestions for incorporating your selection into a specific subject?
Clearly gorilla biology would be an interesting topic in a science class, but you could also incorporate information on gorillas into a class on politics, geography or reading.

4.  Are there other resources to help us learn more about your selection?
There are countless books and web sites about gorillas, as their similarity to humans makes them a fascinating topic.  I would suggest you seek books by and about Dian Fossey, information on the Mountain Gorilla Veterinary Project and lighthearted books like Good Night, Gorilla for younger students.


Other Objects of the Month:
The Caldonian Boar Hunt
Chabo-hiba #877-37
A. C. Gilbert Erector Set, Ferris Wheel, 1926