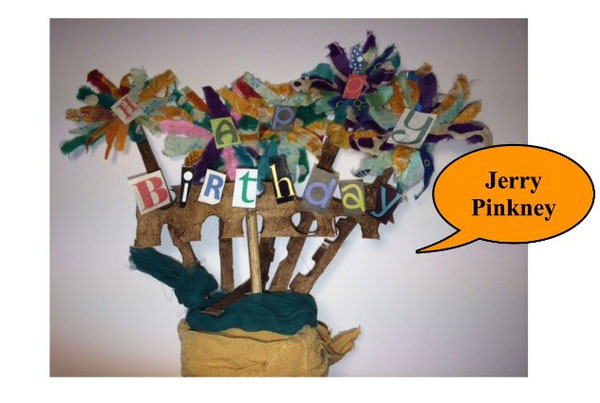 Happy Birthday to Jerry Pinkney, winner of the 2010 Caldecott Medal for his children's picture book The Lion and the Mouse.  The book's beautiful illustrations retell Aesop's fable (without the use of text) of how one good deed begets another.  Jerry Pinkney is also the recipient of five Caldecott Honor Medals, five Coretta Scott King Book Awards, and four Coretta Scott King Honor Awards!


In September, I was fortunate to view the touring exhibition of his drawings and watercolors, "Witness:  The Art of Jerry Pinkney," at the Philadelphia Museum of Art.  The exhibit looked back at his 50-year journey as an artist and showcased his versatility: "Touching upon personal and cultural themes such as the African American experience, the wonders of classic literature, and the wisdom of well-loved folk tales, the works in this exhibition celebrate both small yet extraordinary moments as well as significant historical events, reflecting the transformative power of visual storytelling in our lives." 

"Witness:  The Art of Jerry Pinkney" is currently at the High Museum of Art in Atlanta, Georgia until January 5, 2014.  For fans unable to attend, the Philadelphia Museum of Art has an excellent 10-part video tour you can watch here.