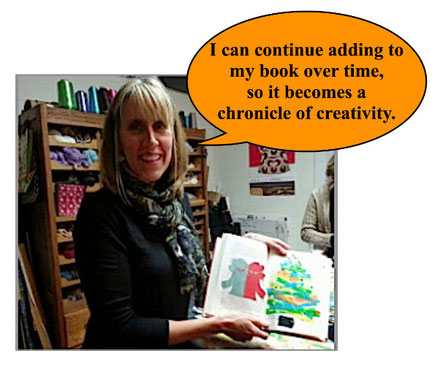 Did you know books can be "altered" into beautiful works of art?  They can be drawn in, bedazzled, and painted.  Pages can be folded, sculpted, cut, woven, quilted, and rubber stamped.  Personal narratives, poems, photographs, and quotes can be added.  The possibilities are endless. 

My friend Susan (and her elementary school students) have created a variety of altered books/visual journals that are imaginative, inspirational, and poignant works of art.  I learned some of Susan's techniques at a recent class at the Muse in Frederick, Maryland, where she taught us how to explore "the connection between visual art and the written word."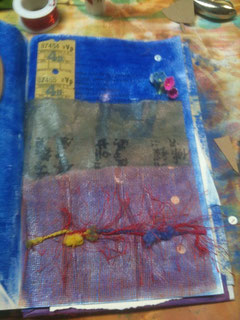 We examined different types of art, then each participant selected a used book (giving it new life) and an individual theme. Our book could be used "to reflect on life or to connect with family members and friends" or for any other reason. 
We also learned how to make pockets and fold out pages.  Access to many supplies such as paints, crayons, fabric, decorative paper, gesso, markers, ribbon, and buttons was definitely inspiring.  All we needed to provide was imagination.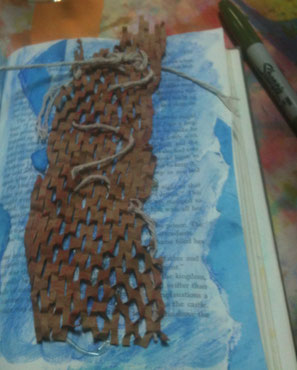 Best of all, I can continue adding to my book over time, so it becomes a chronicle of creativity. 

Thank you Susan - Thank you Muse.


Subscribe in a reader